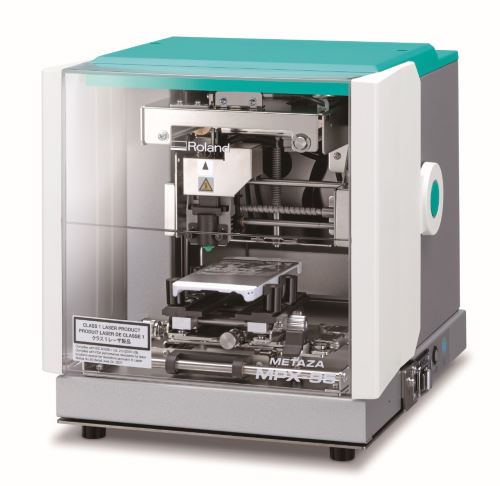 Profitable metal giftware personalisation and direct parts marking
Quickly customise hundreds of metal and acrylic items with photos, logos and personalised text. Perfect for kiosks, gift shops, retail stores and industrial applications, the new METAZA MPX-95 photo impact printer is a low-cost, easy-to-operate device that anyone can use to personalise high-value items, making them unique and profitable.
Without debris, noise or odour the MPX-95 makes it easier than ever to add photo-realistic images, text, logos and data to metal surfaces. Ideal for use in-store, at home, or in workshop, lab or classroom environments.
Feature Summary
Diamond-tipped stylus marks silver, copper, platinum, brass, and aluminium and other hard metals up to 200HV
Includes easy-to-use METAZAStudio software
Built-in laser pointer for quick and accurate imprint set-up
Removable base to accommodate large and irregular-shaped objects
Automatic surface detection for error-free imprinting
Variable data printing capabilities for applying sequential data
Compact and fully enclosed – runs quietly and safely in any kiosk, retail outlet, workshop, classroom or lab
Portable design for production on-site at events
$8,790 inc GST
---